Superior Equine Super Pro PLUS + Zesterra
superproplus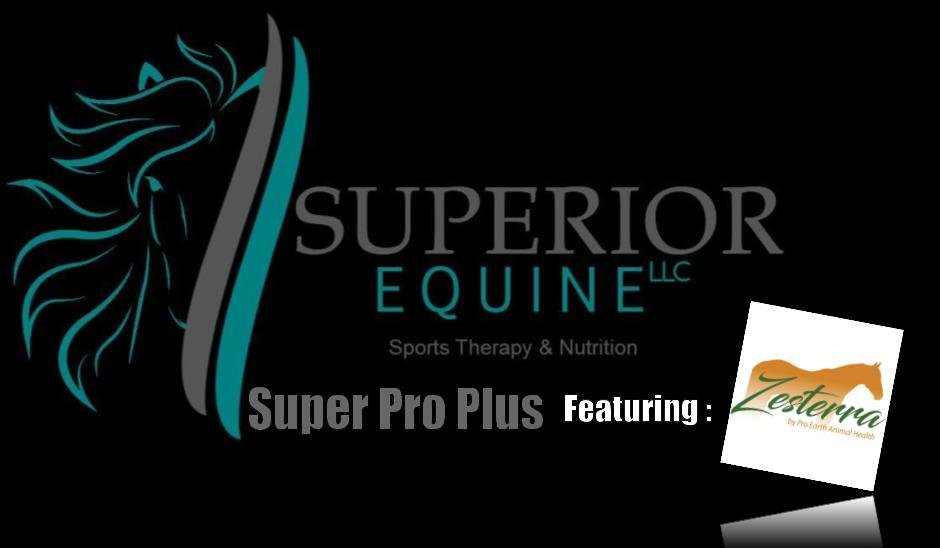 🐎 Complete feed for performance horses
✔️High fat

✔️High fiber

✔️Controlled starch
❌NO corn

❌NO oats
🥇AV4 Chelated Trace Minerals for Bioavailability
🌟2-4 pound feeding rate

💪🏼50 pound bags
The plant that manufactures our feed does not carry any Ionophores such as Rumensin or Bovatec, or any animal by-products.
Super Pro Plus also contains Zesterra®!
It is safe for all classes of horses including lactating mares and foals. Zesterra® stimulates appetite and water consumption safely and naturally by balancing the pH of the stomach. It can be used as a flavor enhancer for horses that reject water from new sources when being hauled to new destinations.