Organic Hemp Seed Oil 20 Liter Pail
247128562274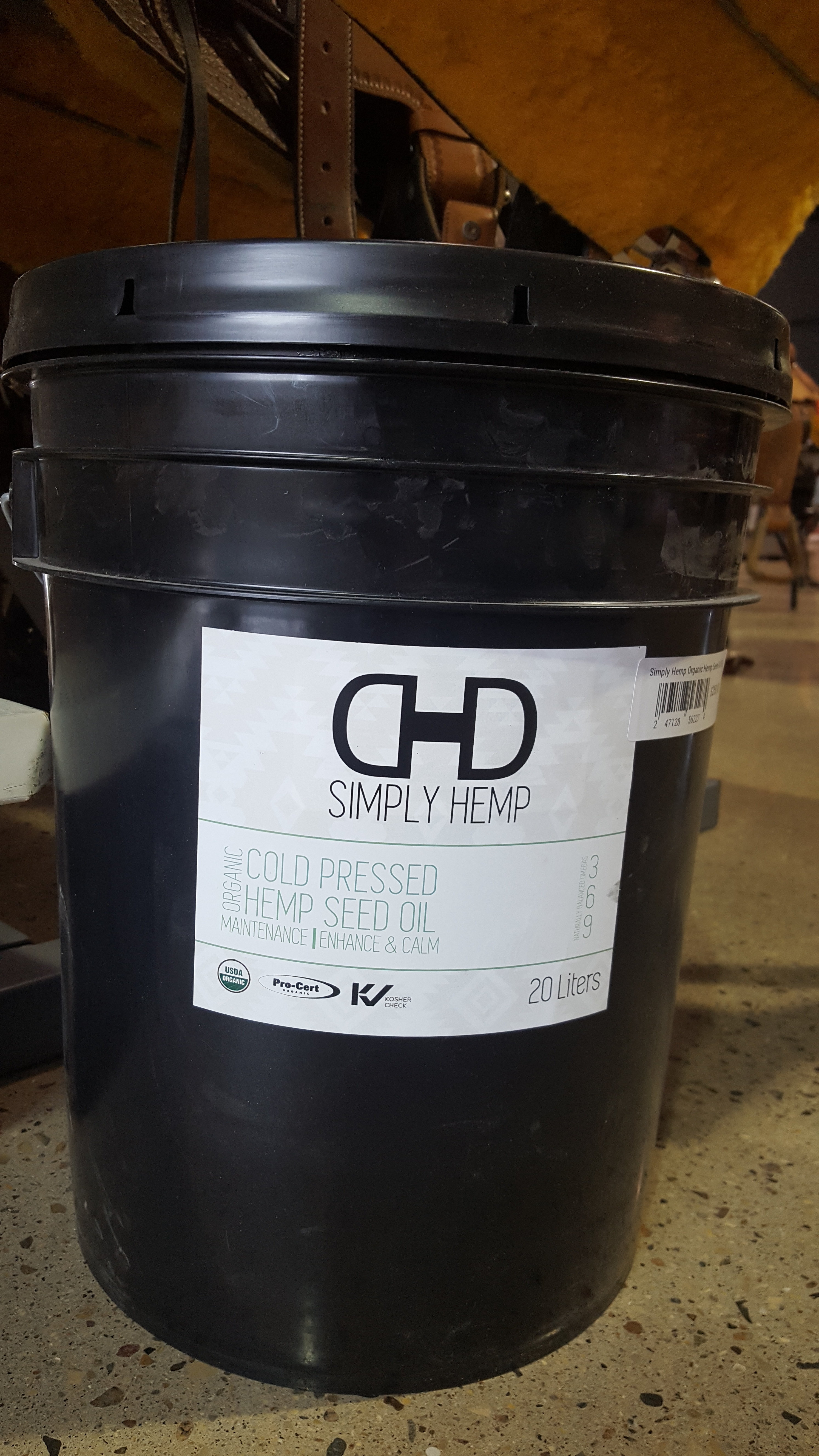 COLD PRESSED ORGANIC HEMP SEED OIL
is naturally the richest and most balanced oil in Omegas 3, 6 and 9. Used as a highly palatable top dressing for animals it provides a pure, effective & beneficial dietary source of energy.
BENEFITS
Increased energy & endurance
Decreased metabolic heat production
Promotes calmer behavior in horses
Reduces aggressive behavior
Enhances shine & growth of coat, mane & tail
Muscle recovery & reduces inflammation (great for joints)
Maintains gut health & integrity
Low risk source of energy
Ideal for pregnant mares in late gestation.
FEEDING INSTRUCTIONS
1 tablespoon = 0.5 fluid ounces
Dosage: 1 to 3 ounces daily based on size of animal. Use your own discretion.